Your CUUP bras are minimal and lightweight, and should be treated with extra love and care. Keep your first layer feeling fresh and clean as can be by following these steps: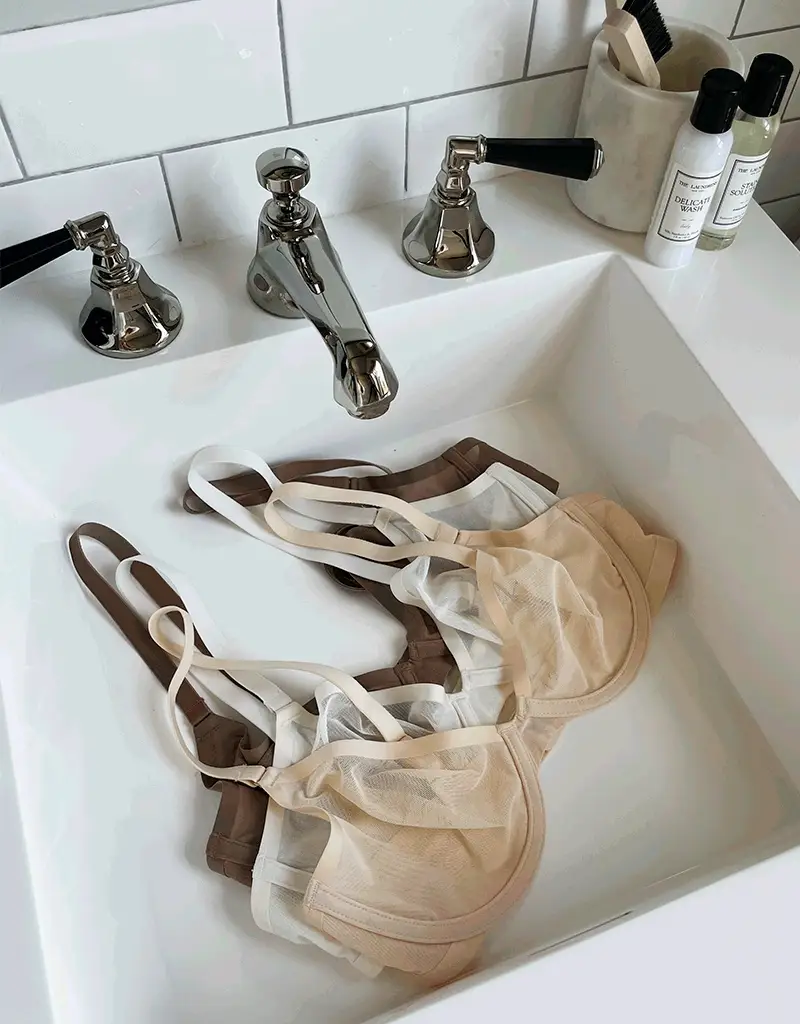 bre
1.
Add a gentle detergent to room temperature water.
*See below for details on specific fabrications.
2.
Place your bras into the water and gently lather for 5 minutes.
3.
Let them soak in the soapy water for 20 minutes.
4.
Drain and rinse out your bras with clean water.
5.
Drain the water and lay your bras flat to dry.
break
We recommend washing after 2-3 wears – that means rotating your
favorite silhouettes to maintain structure, shape, and support.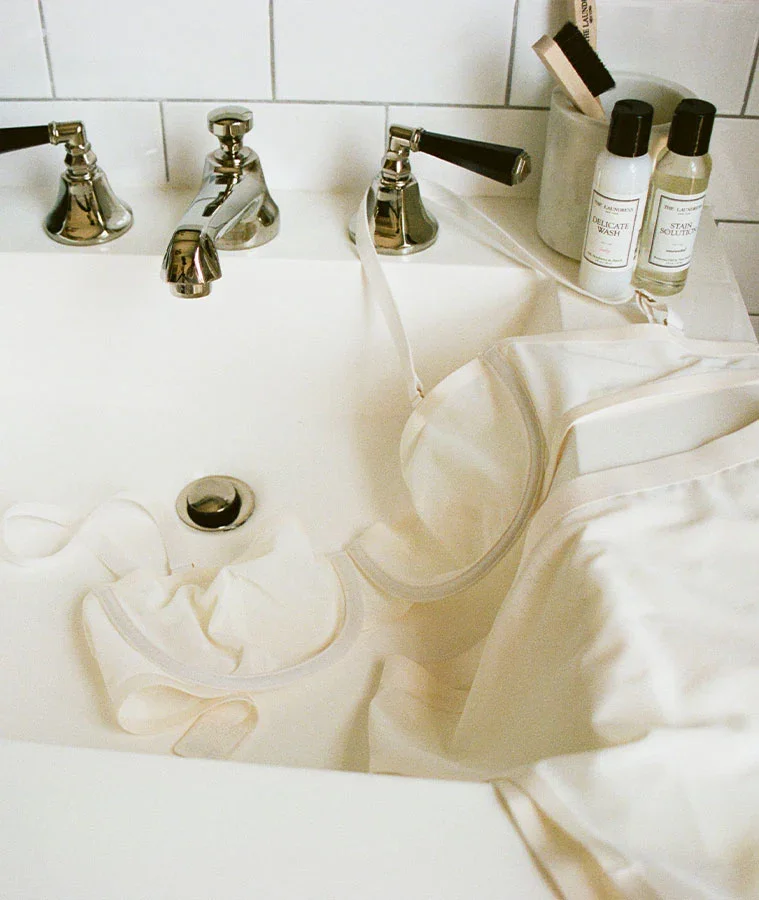 *Take the material of your bras into consideration when determining the temperature of your water. These are our recommendations for each:
Mesh
Room temperature/cold water
Micro
Warm water
Satin
Room temperature/cold water
Spacer
Room temperature/cold water